On this page you will find the different products that we produce and design.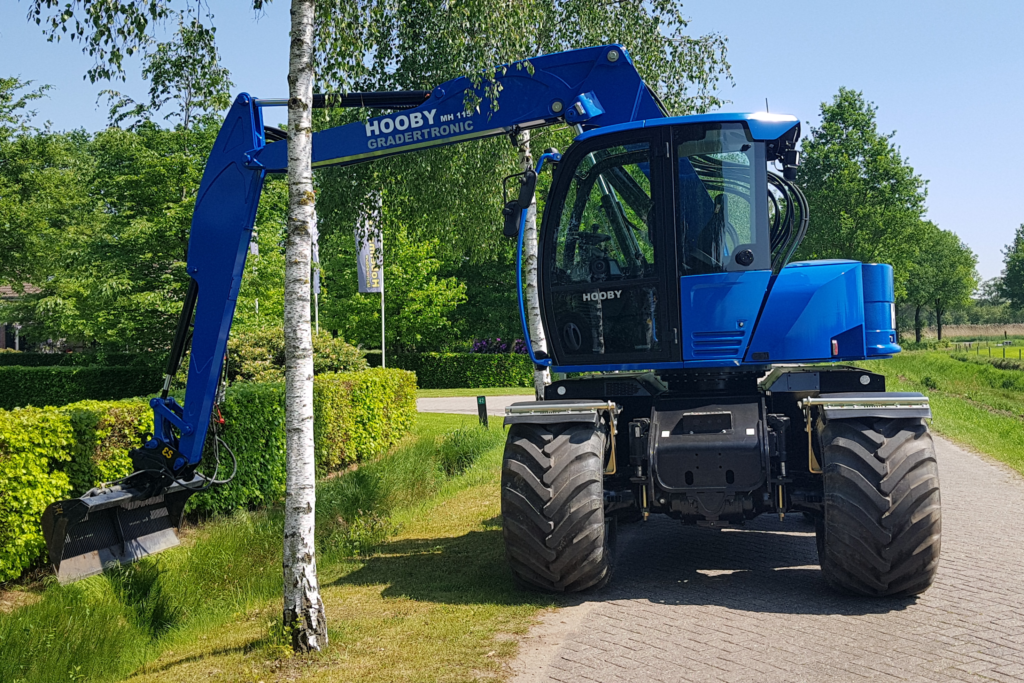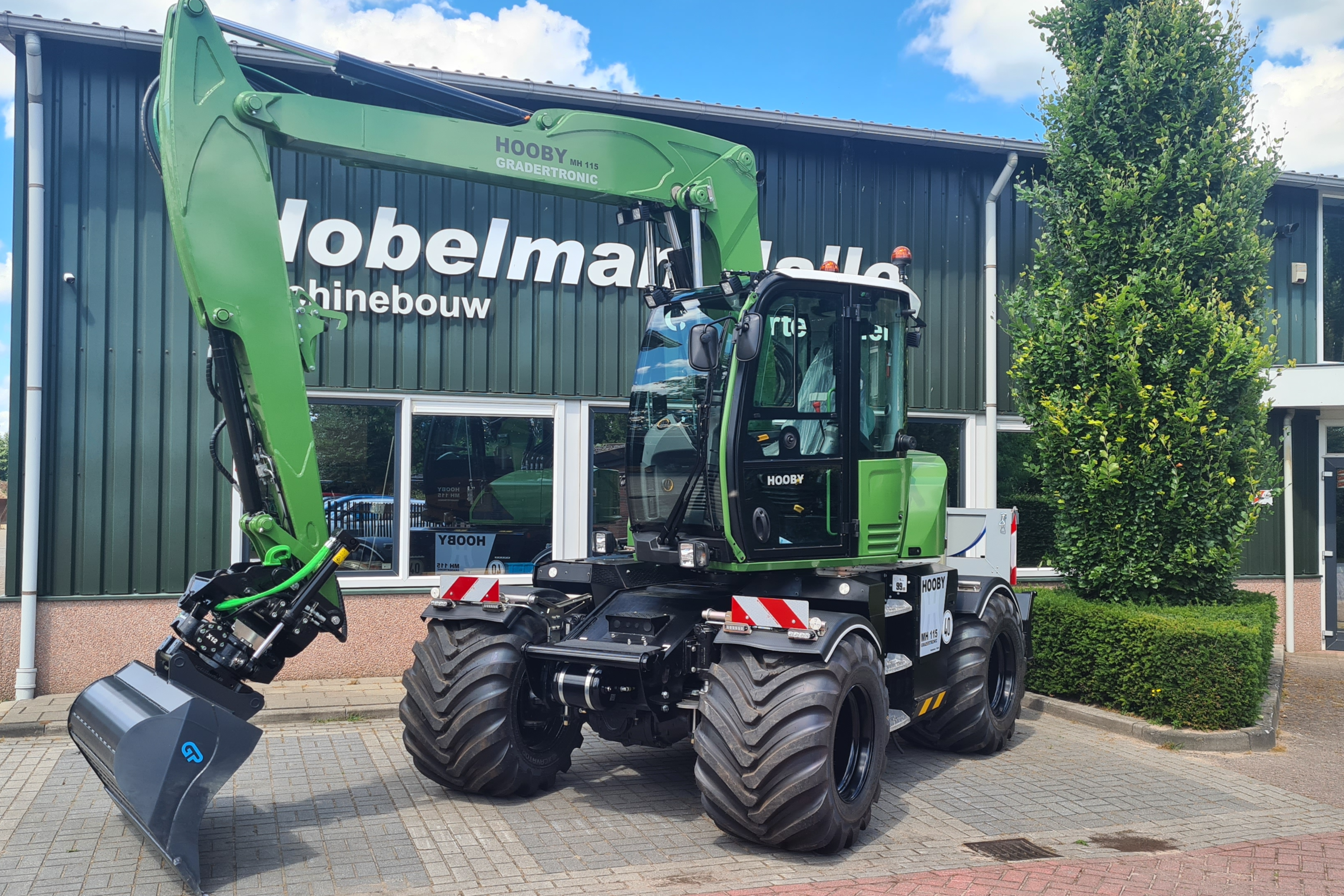 Multifunctional 10-ton mobil excavator with boom configuration of a 15-ton excavator. Engine with driveline is placed in the undercarriage.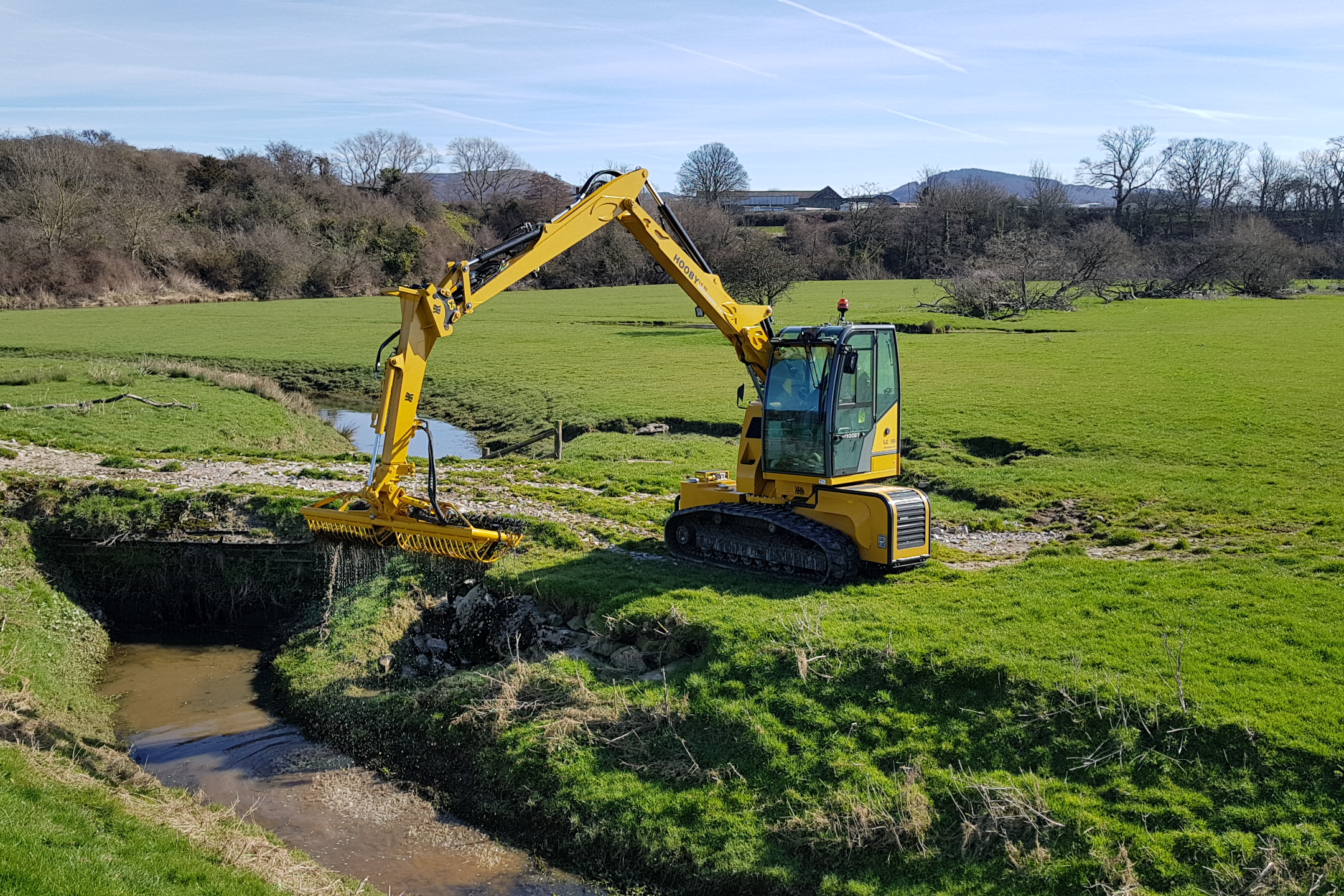 Width of the undercarriage: 1,6 meters. Width of the cutting basket up to 5 meters, Range of the beams: about 8 meters.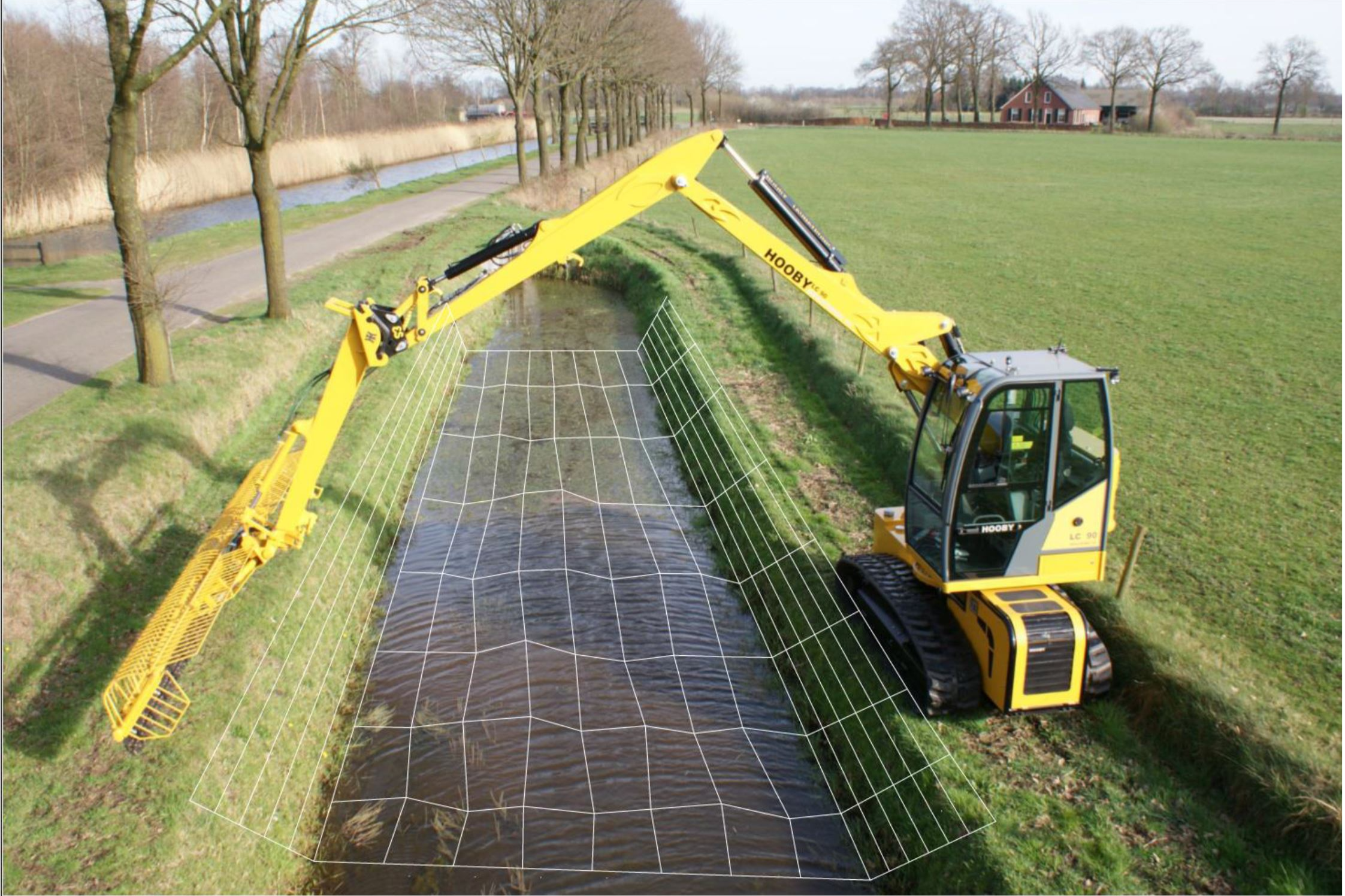 A data recording system developed specifically for water boards. It provides far-reaching insights into knowledge about watercourses, including mowing maintenance, dredging and redevelopment projects.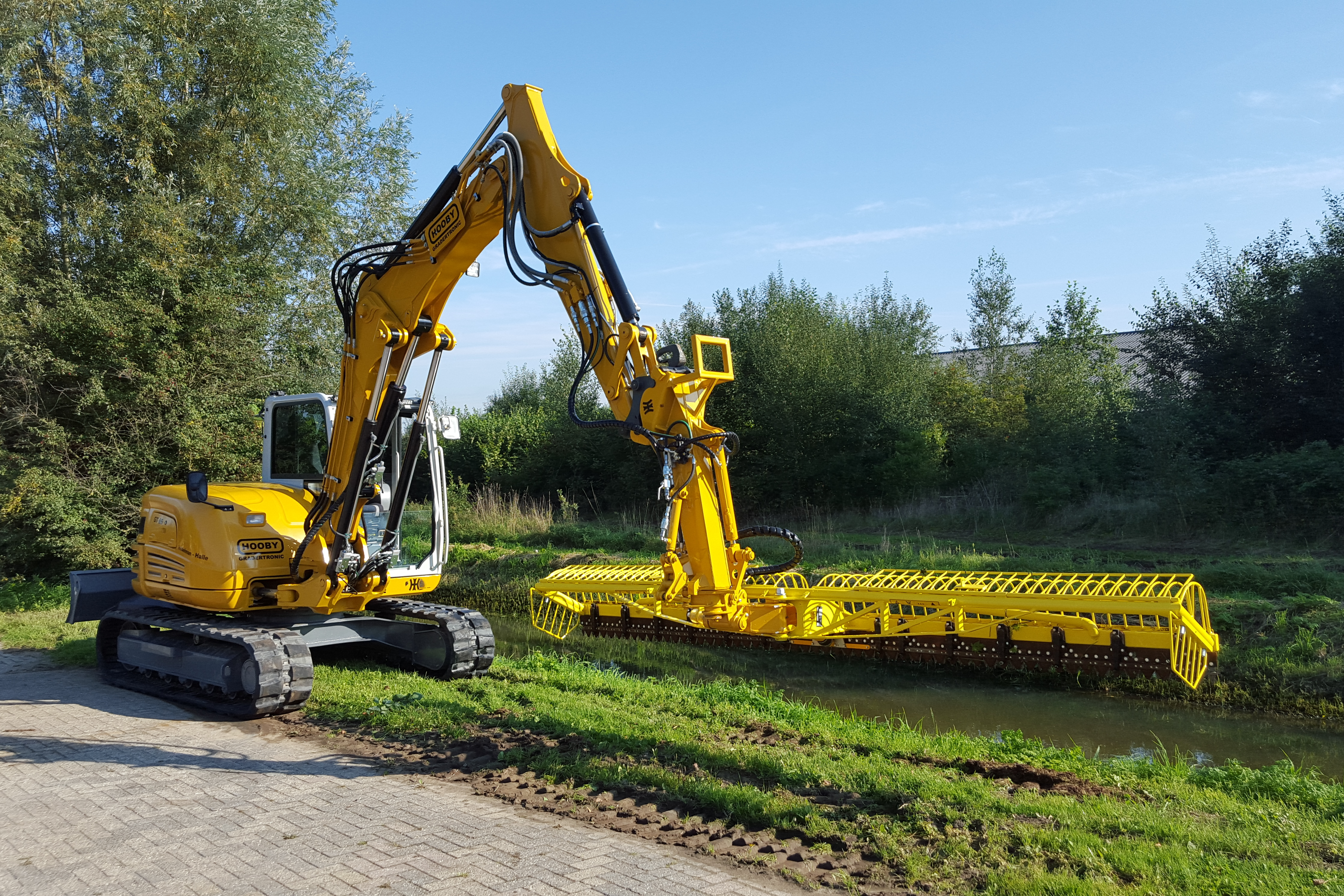 To be able to unload the bucket with the trash and weeds lengthwise behind the machine, we developed the rotating stick. This stick has been applied to the Hooby LC90 for years.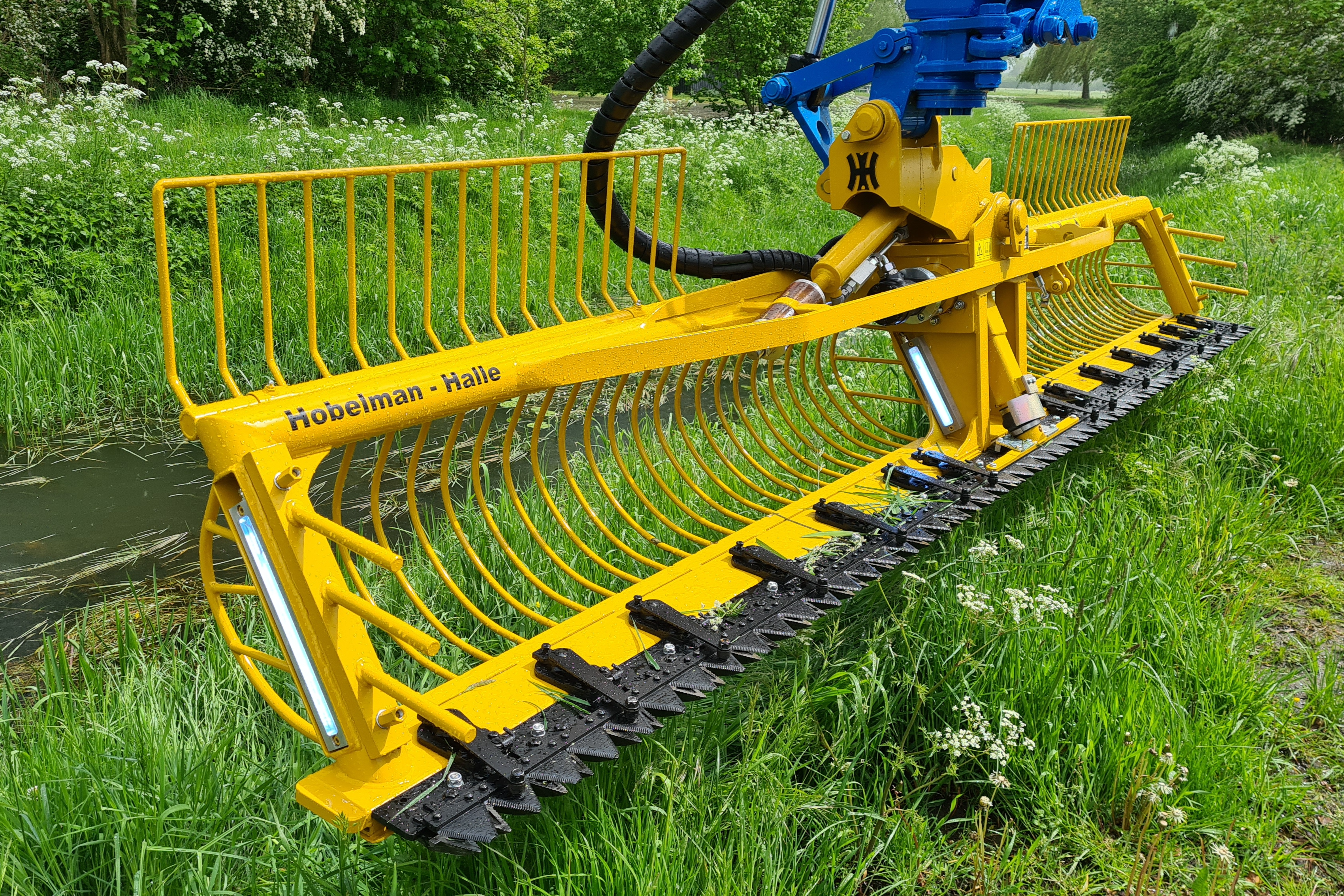 Our mowing buckets have a clever design which make them, even with narrow ditches, well-controllable and able to easily follow the trails of the ditches. This design has been applied to all our models and there are different types available.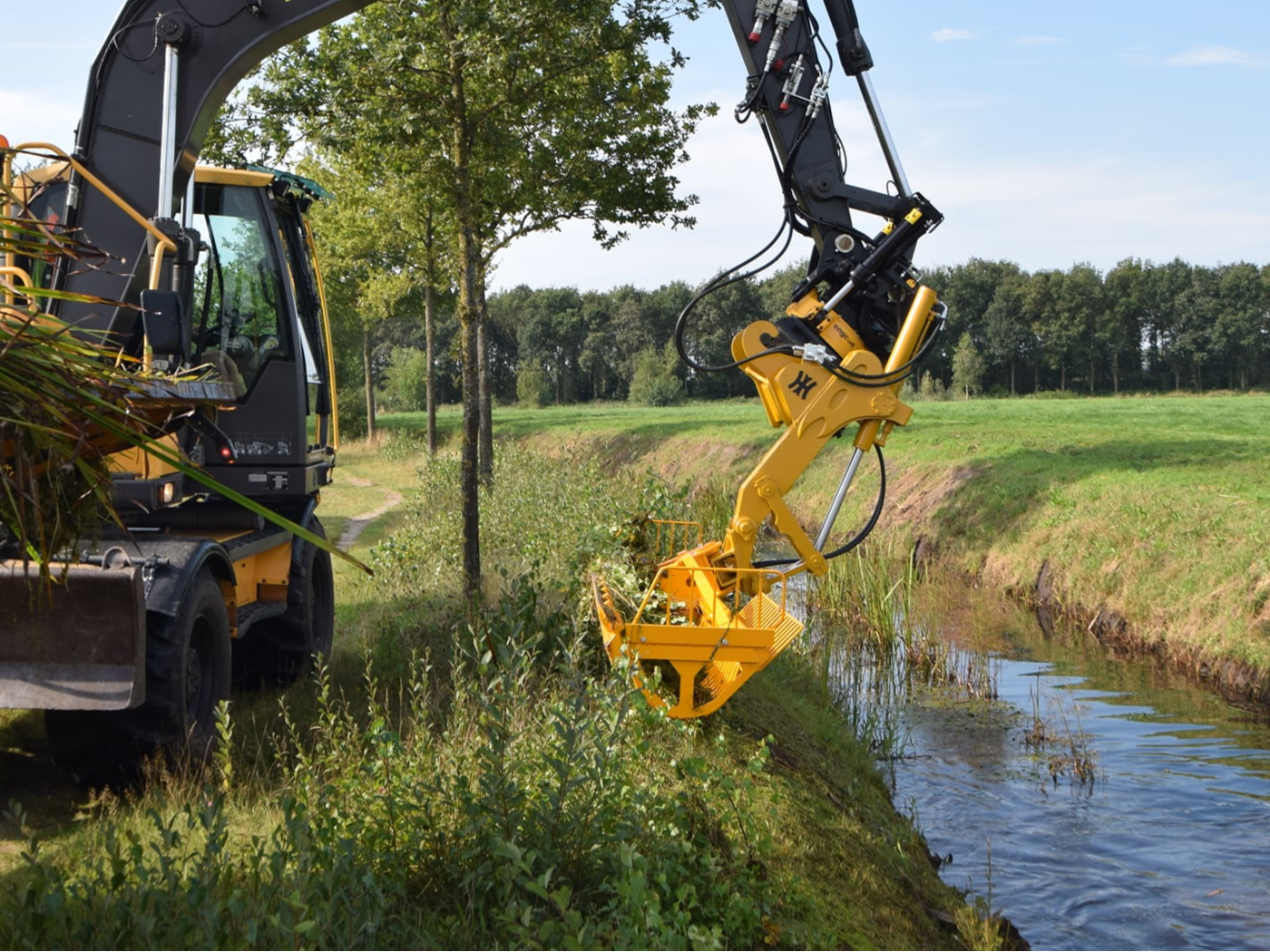 The rotating head is an attachment part with which the bucket can be unloaded lengthwise and the weeds can be unloaded in a tipper.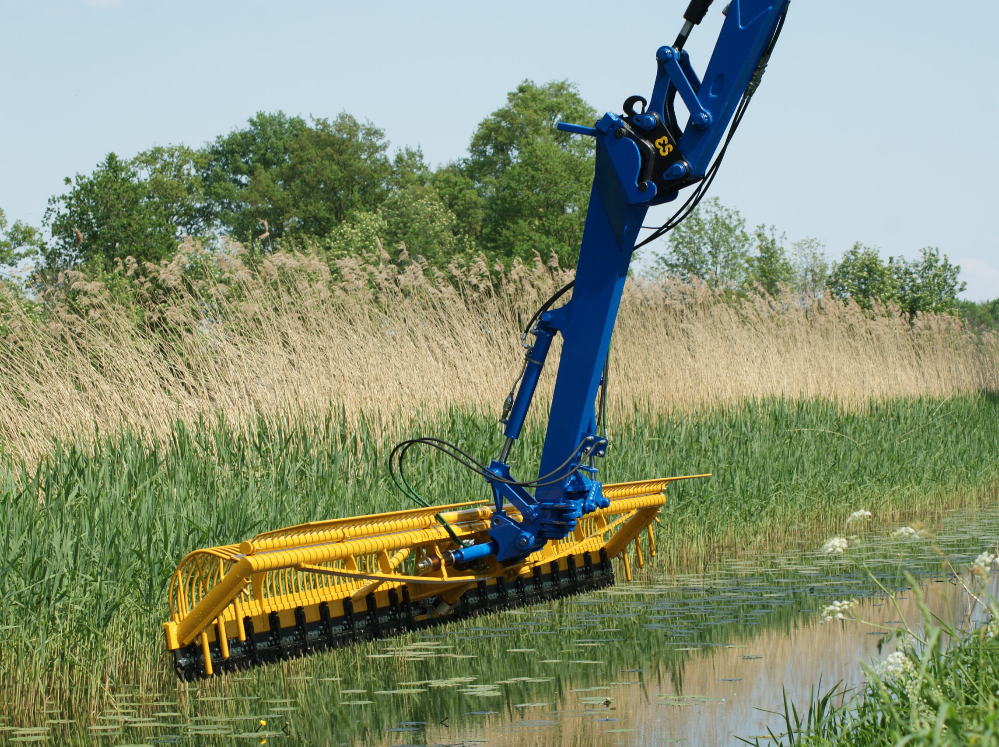 Extension booms in all sizes and dimensions. Connections: cw0/10/20/30 Boom lengths varying from 1.2 to 4.5 meters.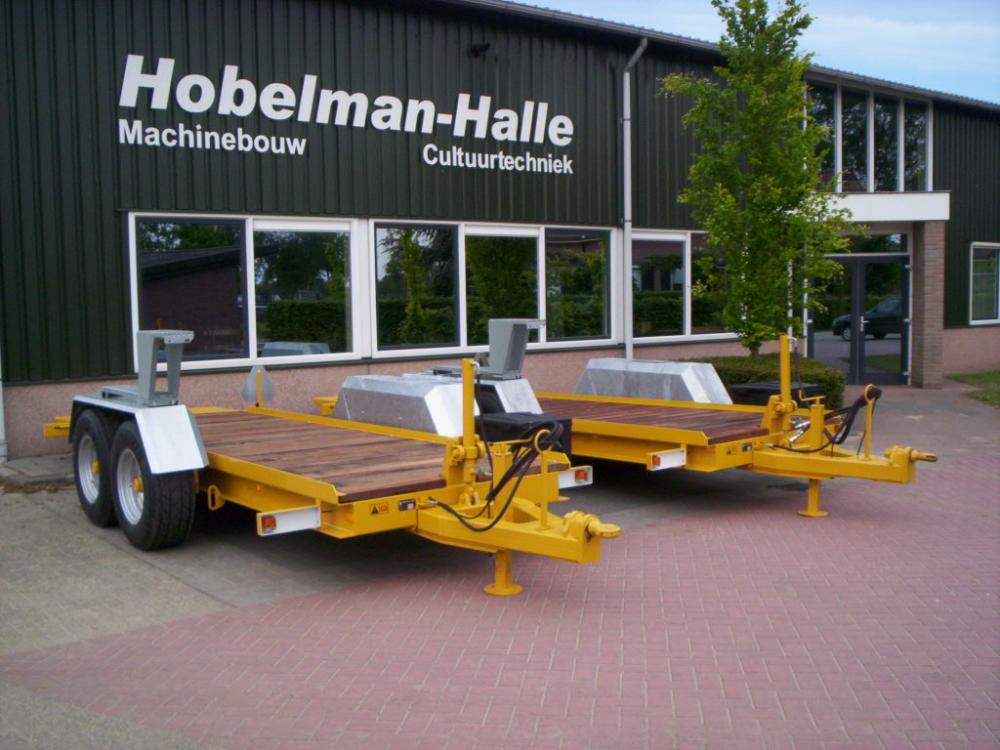 To transport excavatord up to 9 tons safely and easily, a transport truck has been developed. With its hydraulically adjustable floor, the entire loading floor is easily tired, eliminating the need for ramps.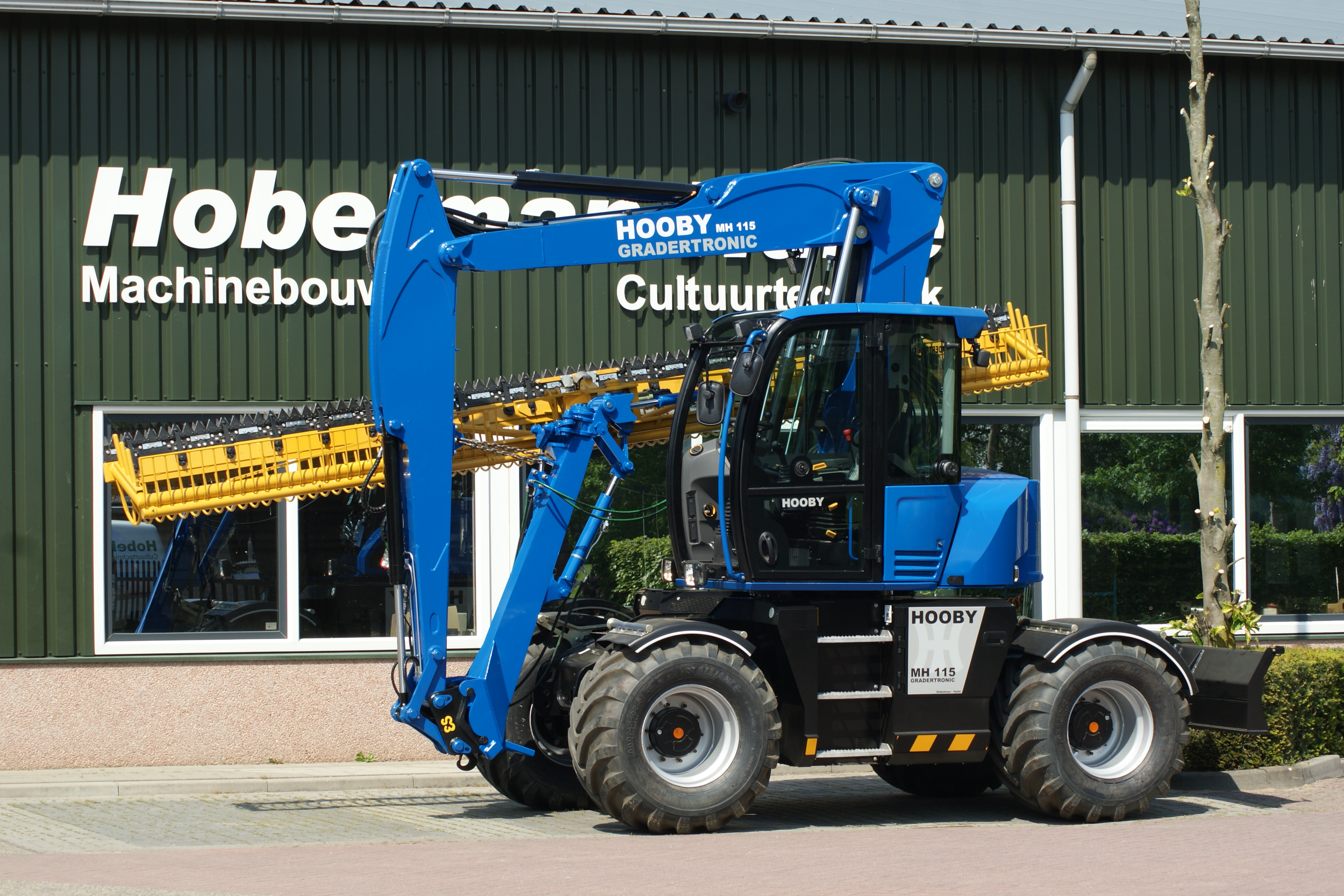 With a tilting coupler it is possible to transport wide mowing buckets safely.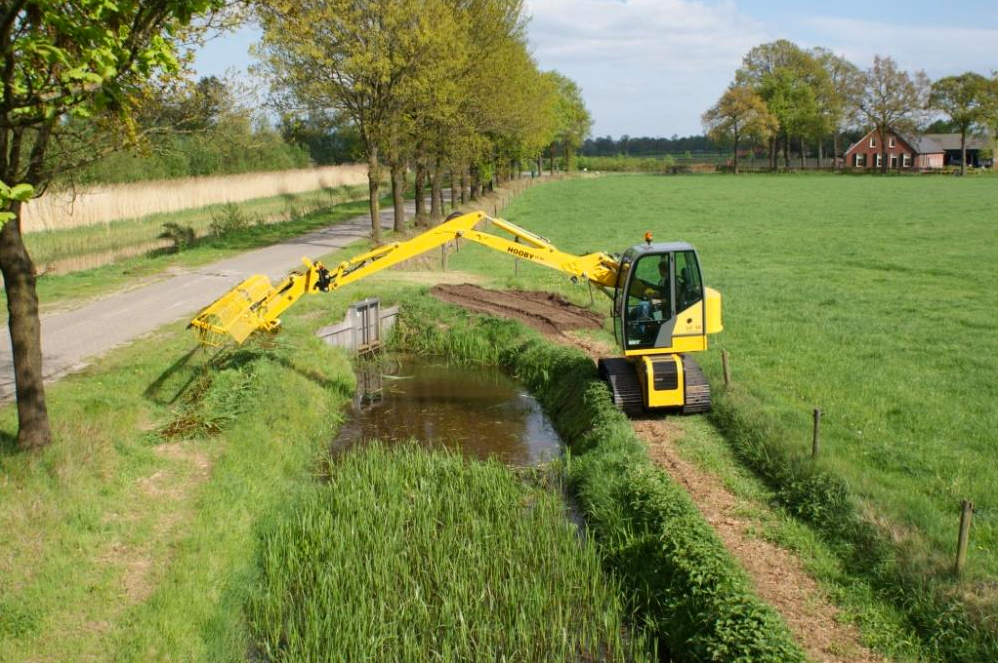 With the Hooby LC90 Megatronic 8 it is possible to mow ecologically. The machine is equipped with 'faunatronic', which means that during mowing, the cutting basket automatically mows above the bottom of the watercourse.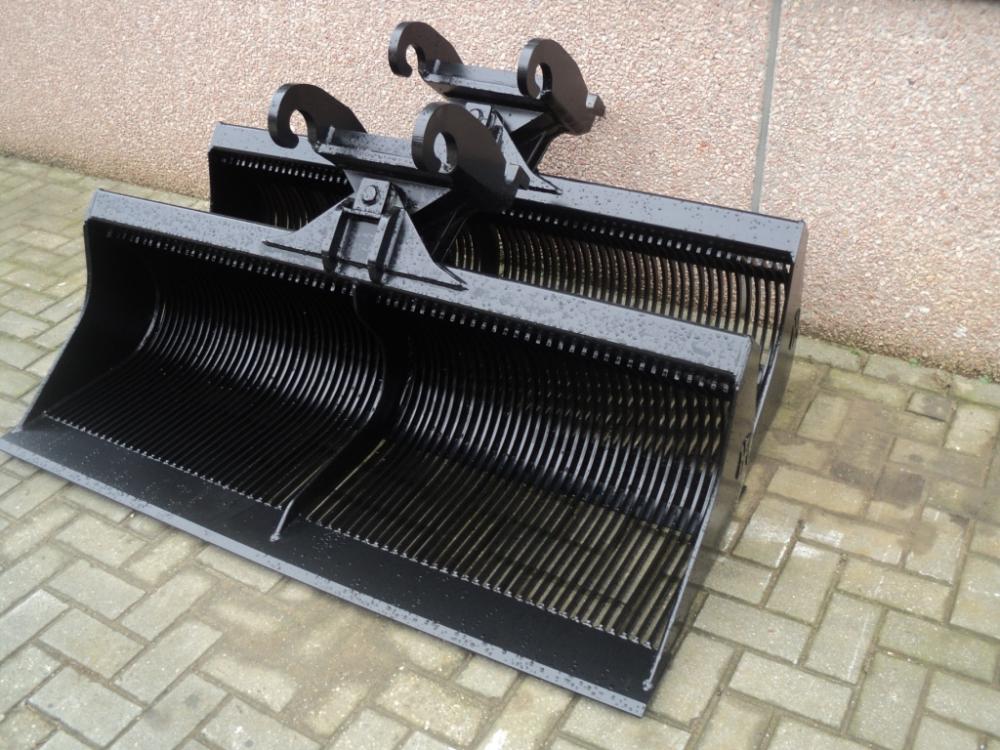 The tilting buckets can be manufactured in any width, and we produceboth closed and "open" buckets. The "open" buckets are especially developed for ditch cleaning. Quick coupler: Cw02/10/20/30