In our branche 'Engineering' we design and fabricate machines that respond to our customers' specific needs. These machines are often used for activities in the field of ditch maintenance, such as the Hooby. Besides fabricating the Hooby we produce mowing buckets, extension sticks and other customer-oriented products. With the use of current 3D-drawing programs, our prototypes can be visualized and tested.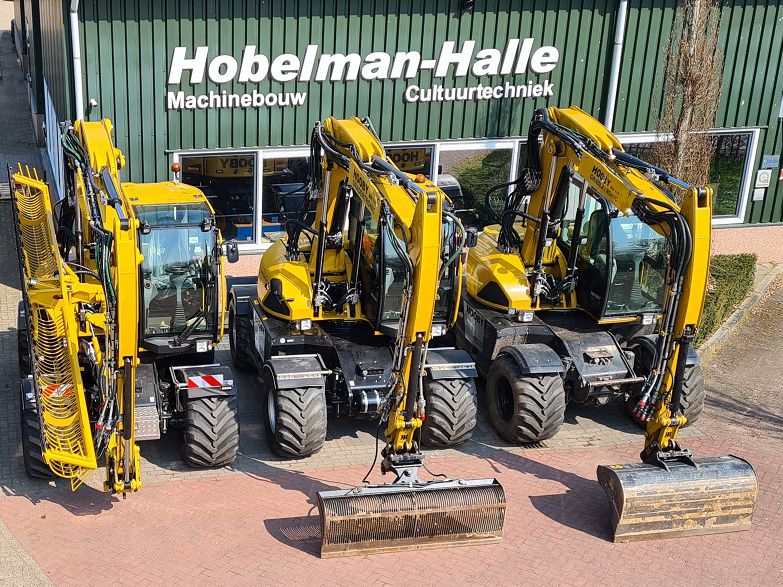 Since Hobelman-Halle both uses and produces machines, we are able to guarantee high quality and we continuously improve our products and services. We have the knowledge and experience to find tailored solutions for our customers.
In our sector 'Engineering' we engage in designing and fabricating machines that are mostly used in ditch maintenance.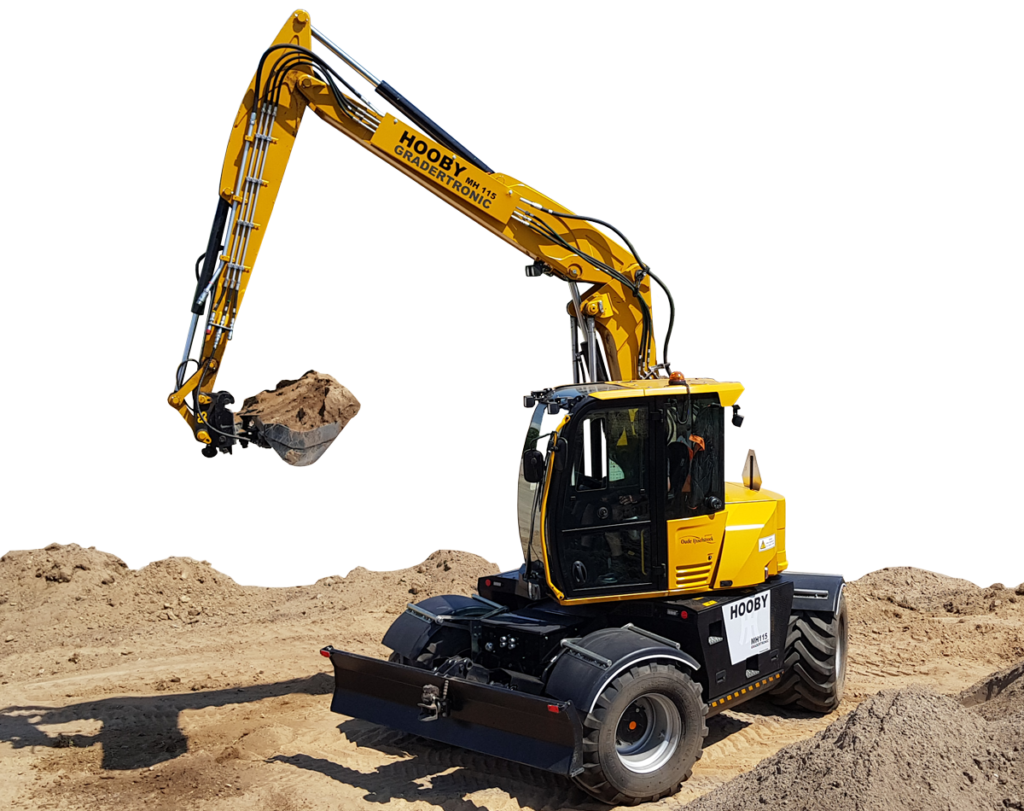 We have a large inventory of used products currently on sale. The supply changes regularly. Please take a look at this page for current offerings. 
In our engineering department, we construct special machines accoring to customer requirements. These newly designed machines are manufactured in our own construction department. 
In the Engineering department we work with the most modern techniques in the field of mechatronics and 3D design programs. Our engineers and mechanics have a lot of knowledge and skills, which means that the entire process, from design to final product, takes place in our department. By also working with the machine ourselves in the field, new developments are constantly being made. 
Safety and the environment are also very important to us. This is shown by, for example, our newly developed mowing technique: the Faunatronic. This computer controlled system makes sure that the mowing bucket will maintain a preset height. With the use of this system, soil organisms will be preserved as much as possible.
On the Specials page you will see specially made machines for customers. These are design together with the customer. The entire machine is then designed in our own factory. Through short lines with you as customer, we van deliver the best product for you.
We sell used machine that you van find on this website as well. When you buy one of our products, you will also be provided with good service. Our skilled employees are at your service to repair machines, so that you can start wokring again as soon as possible. Since we produce our own machines, our technicians are very compentent and are aware of the newest technical developments. Therefore, we can guarantee a quick and accurate repair service.