At the branche 'Land Development' we realize several services and projects, in the field of ditch maintenance, forestry, nature conservation and mowing. With all of our activities, we take into account both our customer and the environment. We think along with our clients and provide them adequate advice about the best way to realize a certain task with the right materials.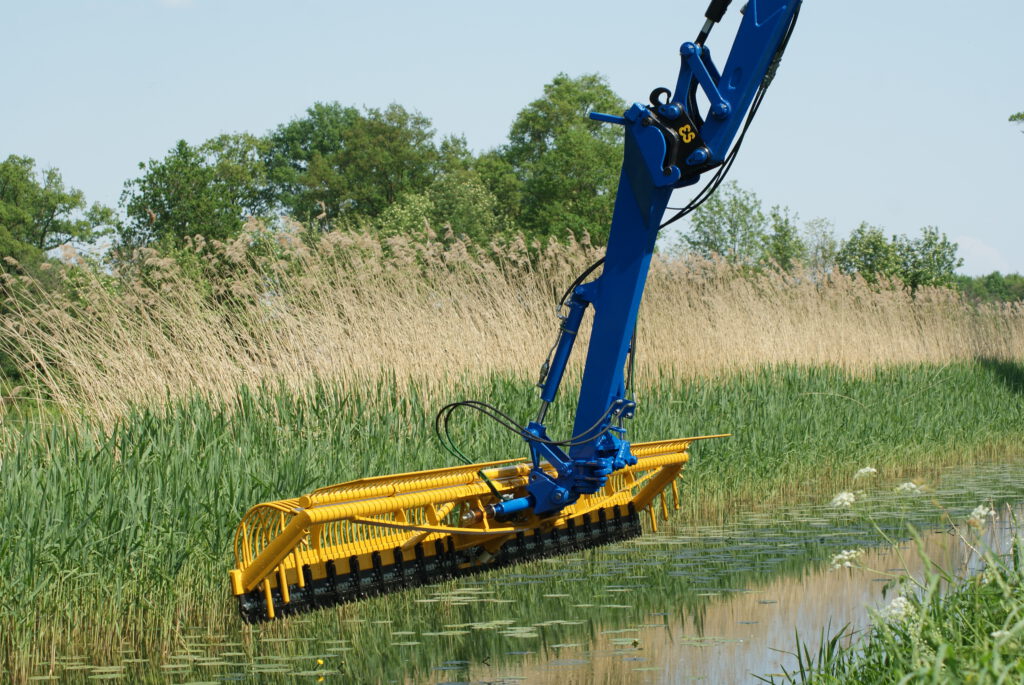 In Land Development our work includes mowing ditches, constructing natural areas, installing shoring and installing sheet piling.
Bij Hobelman-Halle hebben wij veel ervaring en expertise in het maaiwerk voor waterschappen en gemeenten.
Zorgen voor de natuur is voor ons een belangrijk streven. We zien graag dat zeldzame planten en dieren weer kansen krijgen om te groeien.
We zijn in staat verschillende klussen uit te voeren. Door de kennis van deze zzp'ers te combineren met onze coördinatie en machines kunnen we specialistisch werk leveren.
Op het gebied van grondwerk moet u denken aan bestrating, baggerwerk en nieuwbouw. Door ervaring en precisie leveren wij altijd een uitstekend resultaat.
Door de jarenlange ervaring is het plaatsen van beschoeiing geen moeilijke werkzaamheid voor ons. Bij verschillende omstandigheden weten wij altijd goed advies te geven.
Door onze ervaring bij het aanbrengen en vernieuwen van damwanden voor stuwen, duikers en kantelstuwen, leveren wij kunstwerken van eersteklas kwaliteit.